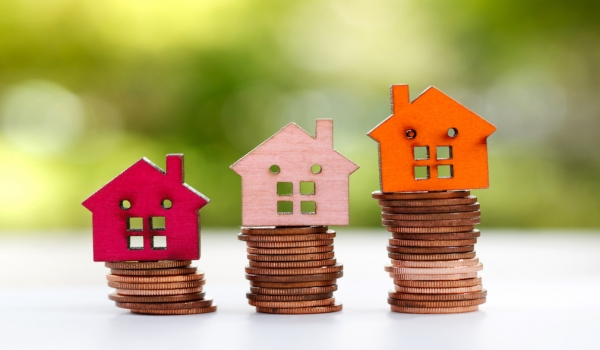 HUD awards $47 million grant to housing counseling agencies
HUD awards $47 million grant to housing counseling agencies
The U.S. Department of Housing and Urban Development announced Wednesday that it has awarded $47 million in housing counseling grants. The agency said the funds will be used to help approximately 1 million households make informed decisions related to their housing or help them stay in their homes.
Every year, HUD awards funds to support housing counseling. Last year, the agency earmarked $50 million for this purpose, while in 2016 agencies were granted $42 million and in 2015 they received just $36 million.
Several agencies that provide reverse mortgage counseling were on the list of this year's grant recipients, including QuickCert, Housing Options Provided for the Elderly (HOPE), Money Management International and GreenPath.
Sponsor Content
Prospective HECM borrowers are required to undergo reverse mortgage counseling before obtaining the loan, meaning that having well-funded counseling agencies with properly trained staff is crucial to the success of the reverse mortgage program.
"These agencies provide counseling for the rapidly growing number of elderly homeowners who seek to convert equity in their homes into income that can be used to pay for home improvements, medical costs, and other living expenses," HUD said in a statement about the grant.
Christena Durost, a counselor with HOPE, which received nearly $220,000 of the grant money, said government funding is essential for reverse mortgage counseling agencies to remain in operation.
"HUD funding is especially critical for HECM counseling, since many clients cannot afford to pay a counseling fee out of pocket. We permit those clients to finance fees into the loan, but many clients do not end up getting to closing, for a variety of reasons," Durost said. "HUD funding covers the gap by funding services for those non-paying clients."
"It also allows us to assist potential borrowers who are not ready for counseling yet, HECM borrowers in default, those who need help communicating with a servicer, or heirs who need to understand their options after the death of the borrower," she added.
Counseling agencies based in Washington, D.C. received the largest chunk of the grant with $7.8 million, while Pennsylvania came in second with $4.1 million.
In Massachusetts – where state law requires in-person HECM counseling – agencies received the third largest portion with $3.5 million, followed by California – where most reverse borrowers live – which received nearly $3.4 million.
In total, the grants were awarded to 31 national and regional organizations, six multi-state organizations, 19 state housing finance agencies and 207 local housing counseling agencies, according to HUD.
HUD also said that $3.5 of the $47 million will be distributed to organizations that train and certify housing counselors.
"HUD-approved housing counselors are on the front lines, guiding people through their first home purchase and the ups and downs of homeownership," said HUD Secretary Ben Carson in a statement. "Their efforts give families a real opportunity to realize their dream of owning a home is obtainable by offering advice on affordable rental housing, home financing, and tools to prevent foreclosure."