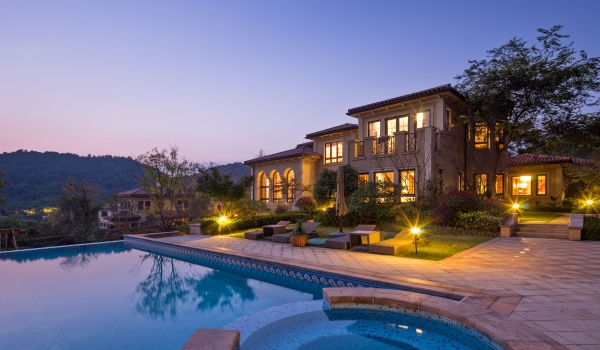 Zillow: America will have 23 more $1M housing markets by next year
Zillow: America will have 23 more $1M housing markets by next year
Over the next year, the median value of a home will soar to $1 million or more in 23 more U.S. cities. Goodbye affordability.
According to Zillow, 23 cities are about to gain a spot on its "$1 Million City" list.
Per Zillow's report, the U.S. currently has 197 $1 million cities. According to Zillow, thirty-three of those were dubbed so in the past 12 months, further evidence of the worsening affordability of housing around the nation and a harbinger of how much worse it will get.
Sponsor Content
"The number of million-dollar cities has doubled over the past five years. These markets tend to be affluent and exclusive suburbs with very strict building restrictions in communities adjacent to finance and tech hubs," Zillow Senior Economist Aaron Terrazas said in a statement.
"Although home value growth is expected to slow over the next year, particularly at the high end of the housing market, the number of cities where more than half of homes are valued in the seven digits is expected to jump to a new all-time high over the next 12 months," he added.
North Carolina is slated to get its first ever $1 million city as Biltmore Forest is projected to break the barrier with a 2.7% rise in home prices over the next year to $1,005,018.
Same for Florida, where Anna Maria in the Sarasota metro is expected to become the first $1 million city in the state, forecast to reach a median home value of $1,009,404 within a year's time.